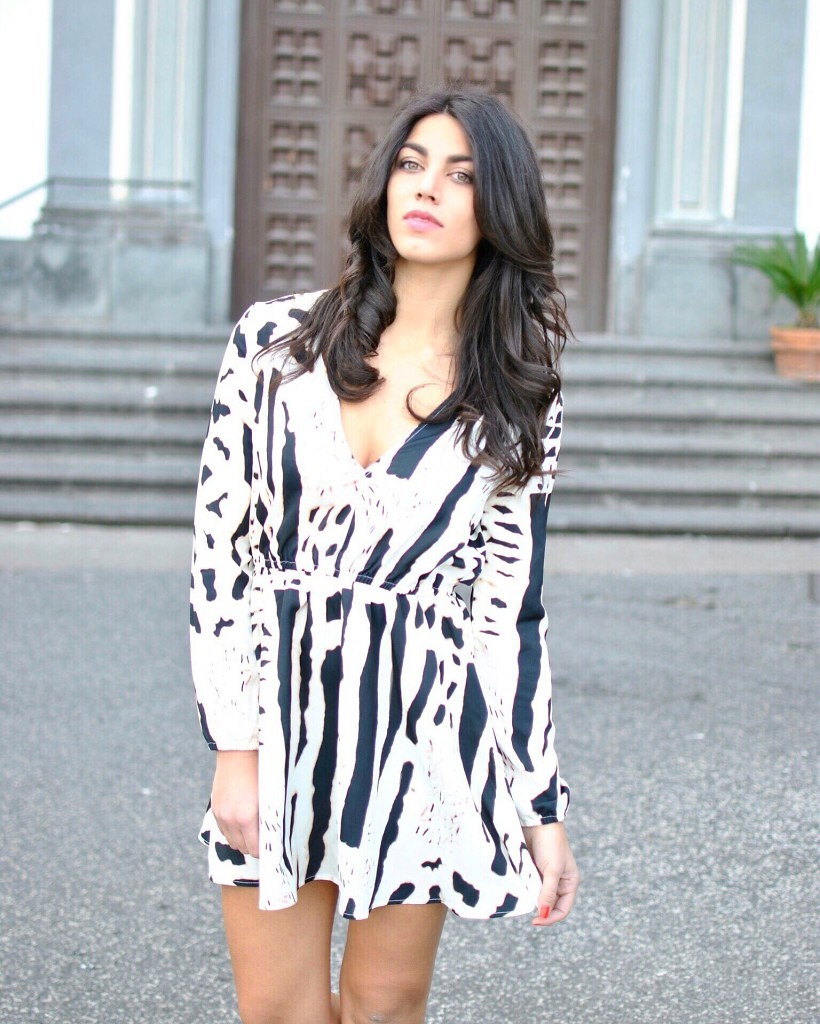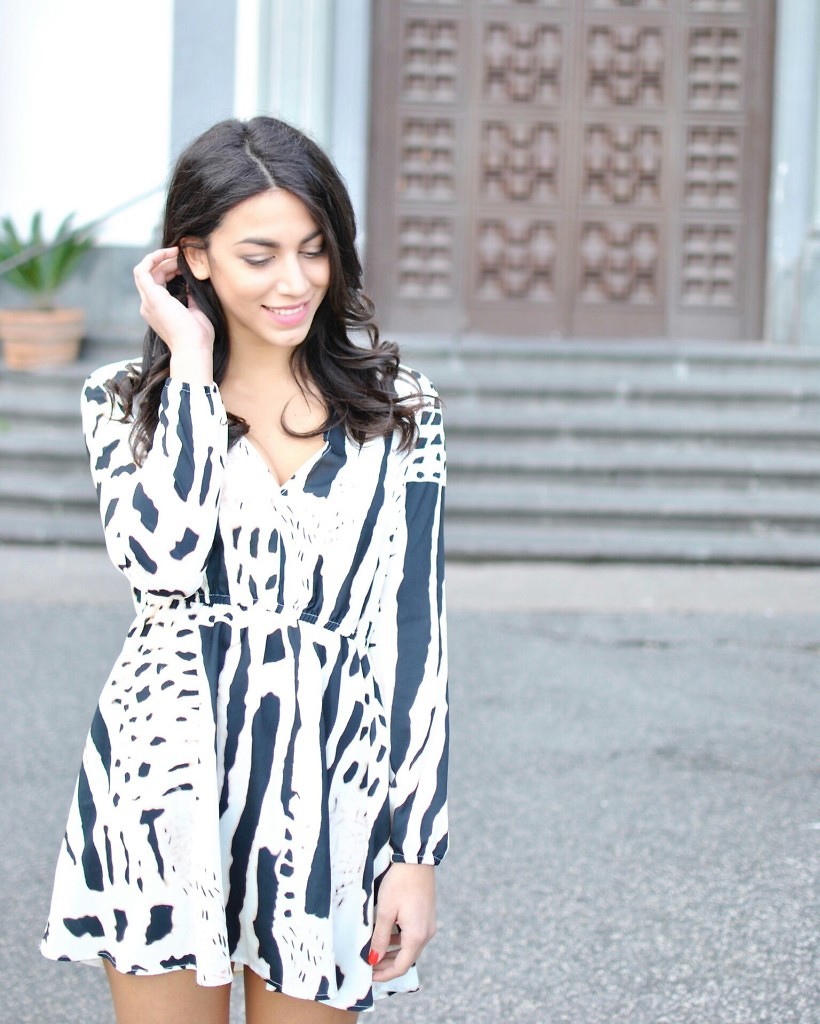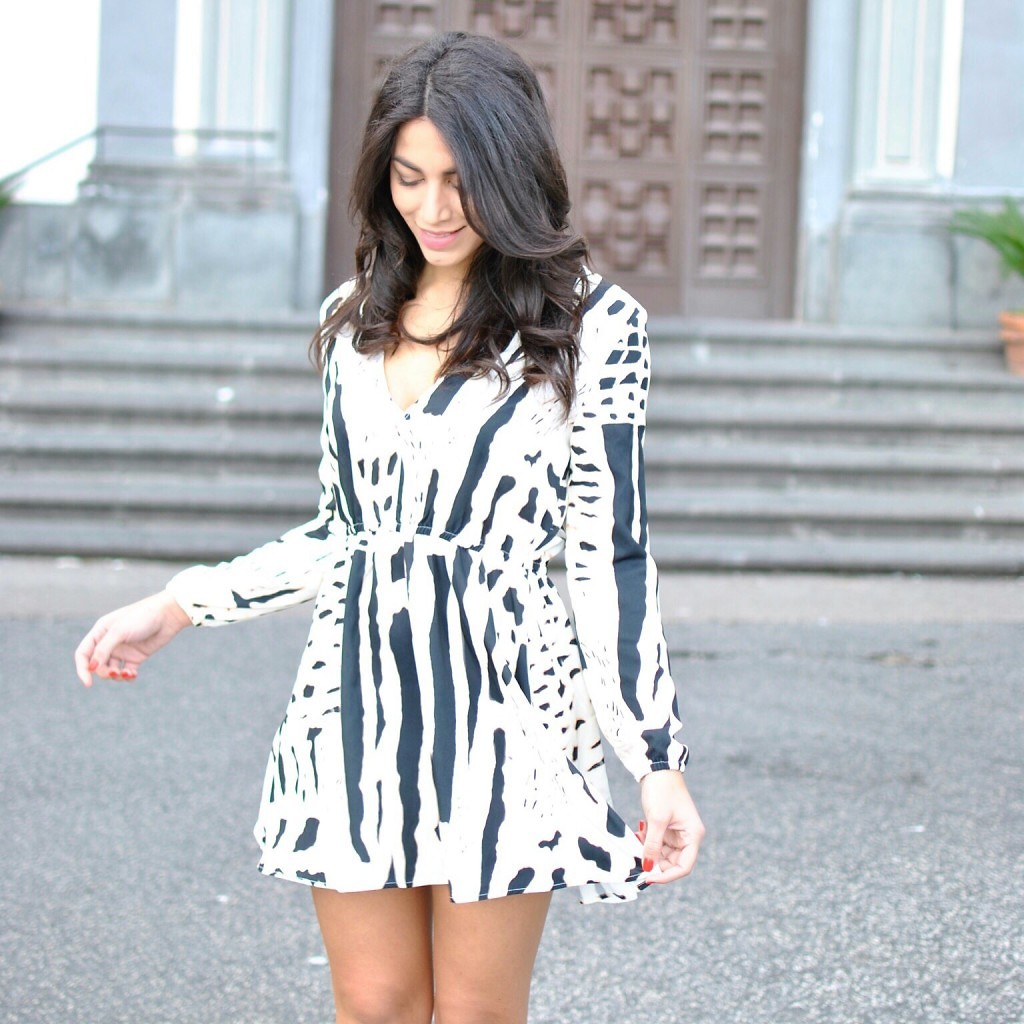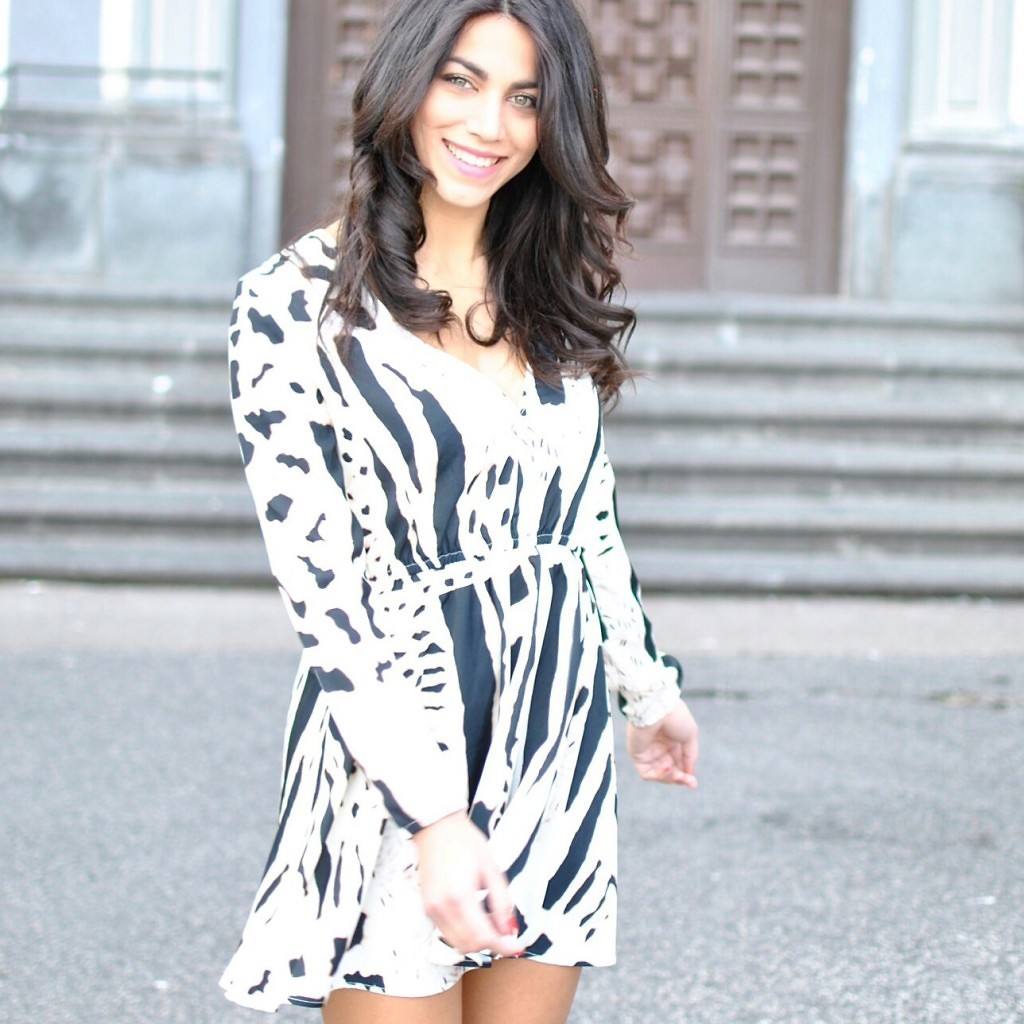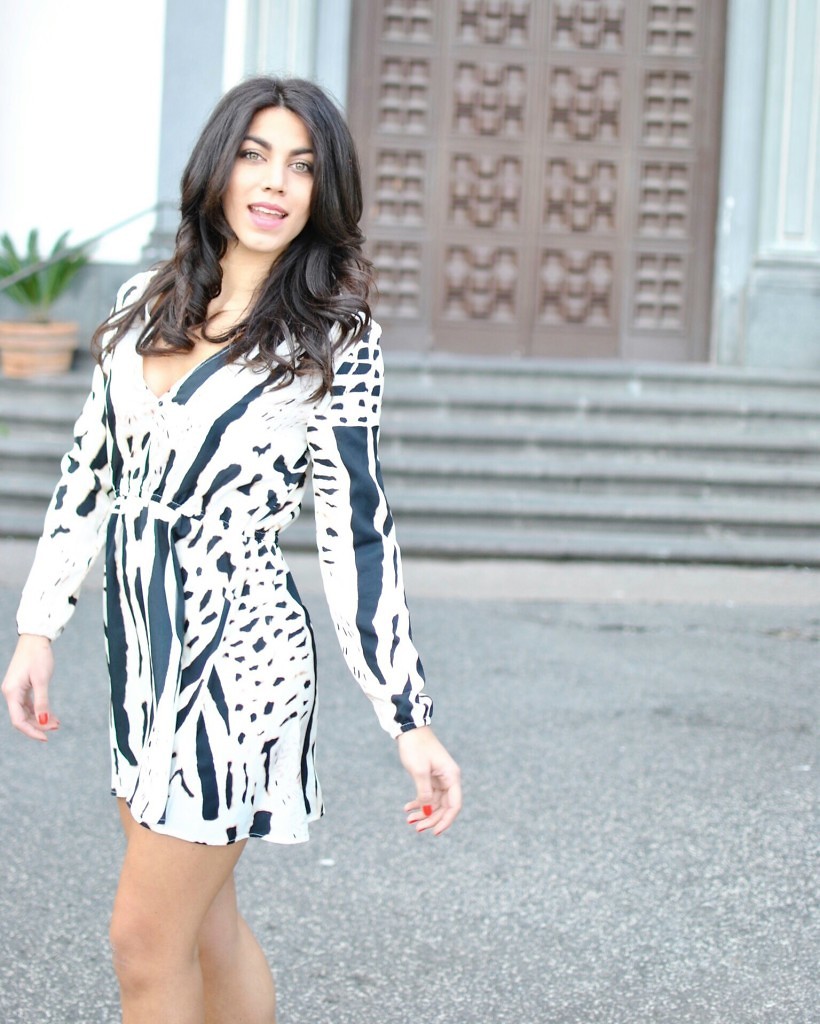 Buongiorno!
Oggi vi racconto di un abito di cui mi sono letteralmente innamorata!
Se mi seguite, avrete notato che non amo utilizzare stampe animalier, e sono sicura che tante di voi hanno difficoltà nel farlo per molte ragioni. Per questo oggi vi consiglio un ottimo metodo per scegliere un capo senza non rinunciare a questo tipo di stampa. In primis, la linea dell'abito deve essere morbida, in questo modo la fantasia animalier scivolerà in modo più leggiadro sulla nostra silhouette facendoci sentire femminili ed a nostro agio. Secondo segreto, scegliere una stampa sui toni chiari e non troppo fitta, in questo modo l'effetto To Mutch sarà dimenticato in un attimo!
L'abito che ho scelto per interpretare la tendenza animalier, sempre di moda ed un vero must have per ogni donna, è firmato IvyRevel, un brand fresco e giovanile che propone una linea totalmente innovativa e molto femminile. Ho indossato il look IvyRevel per un aperitivo abbinato ad un paio di tronchetti neri.
Questo look può essere rivisitato in tanti modi, reso rock abbinato con una giacca di pelle, diventare elegantissimo con un paio di décolleté oppure, perché no, sportivo se abbinato ad una camicia di jeans ed un paio di sneakers!
Per ora ho voluto mostrarvi l'abito IvyRevel semplicemente in tutta la sua bellezza, ma non vedo l'ora di mostrarvi tanti altri look 🙂