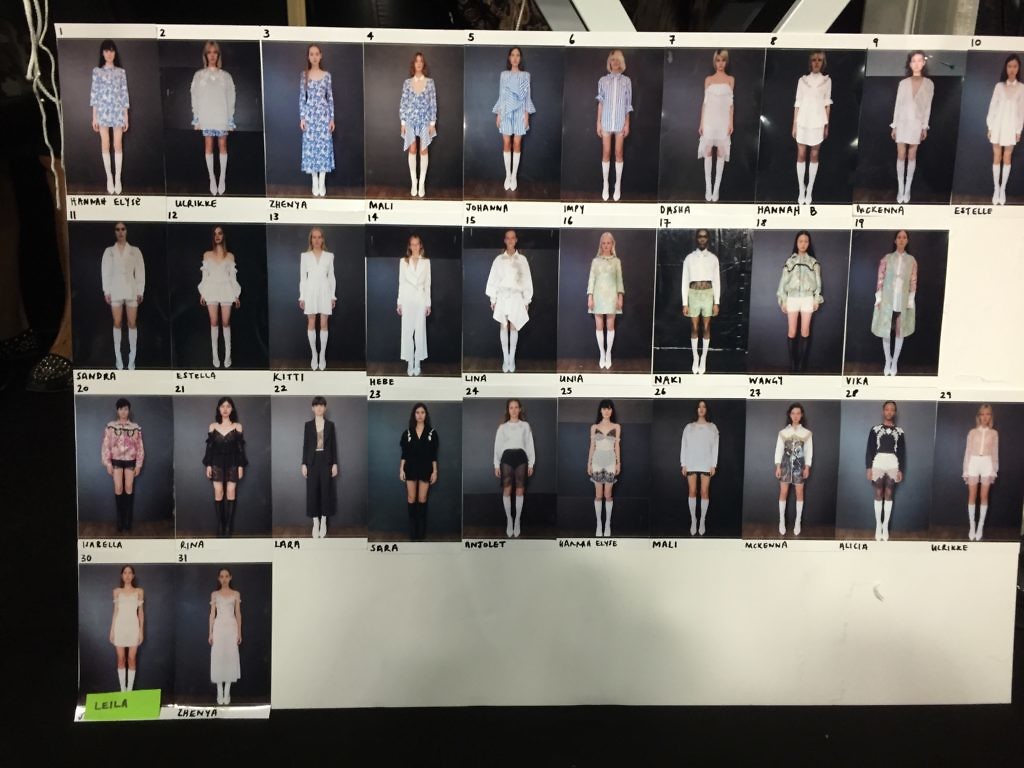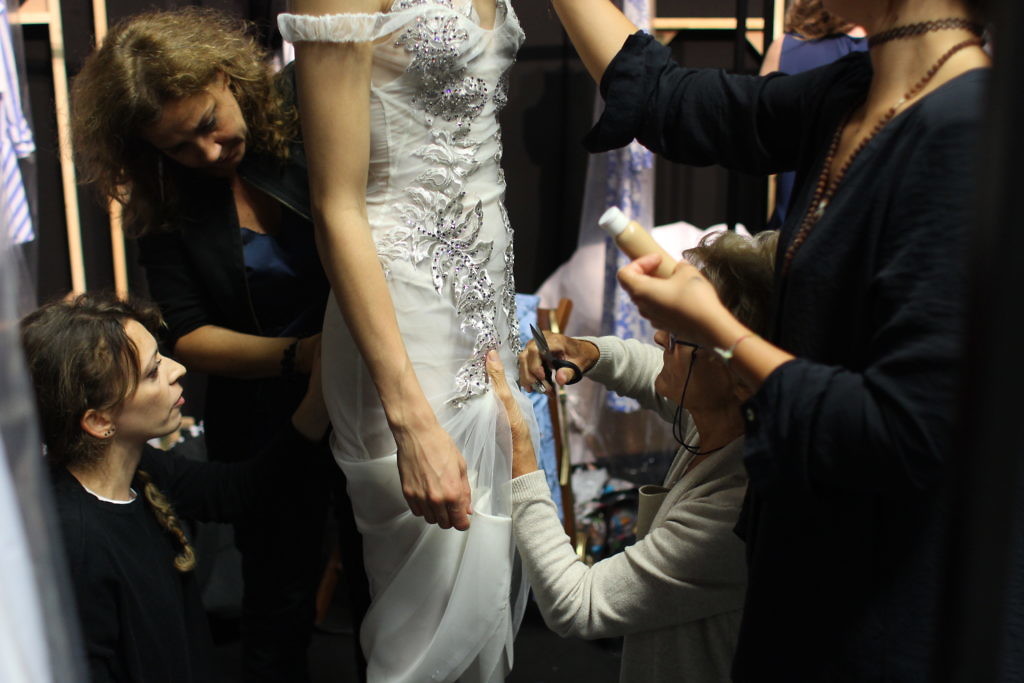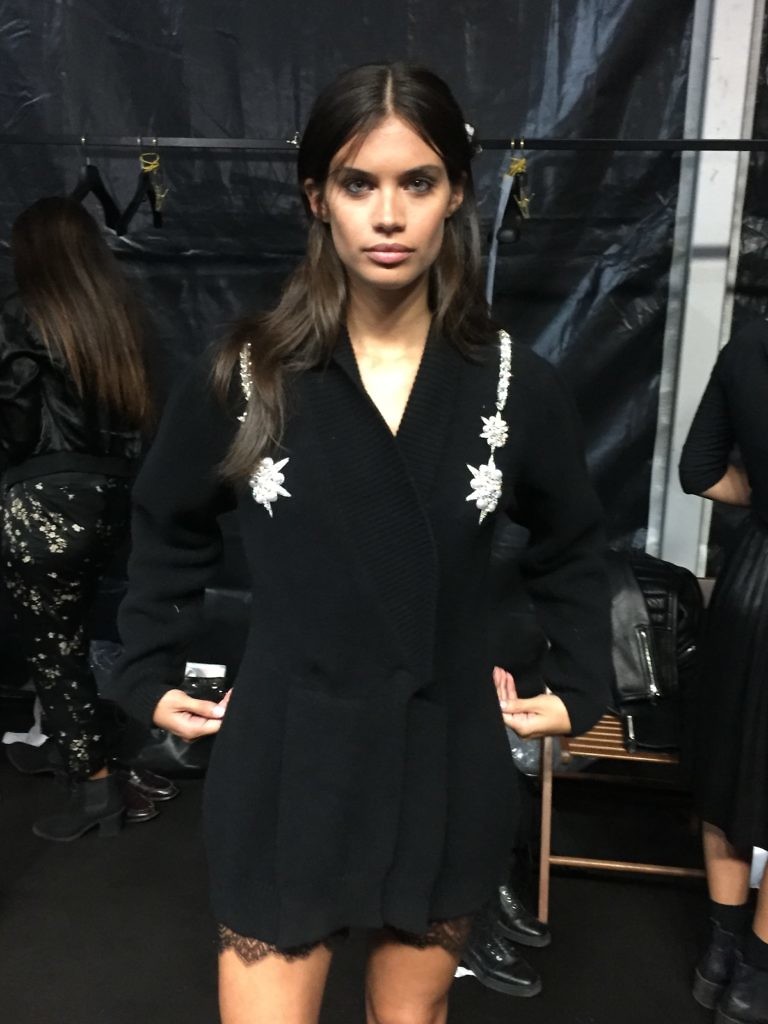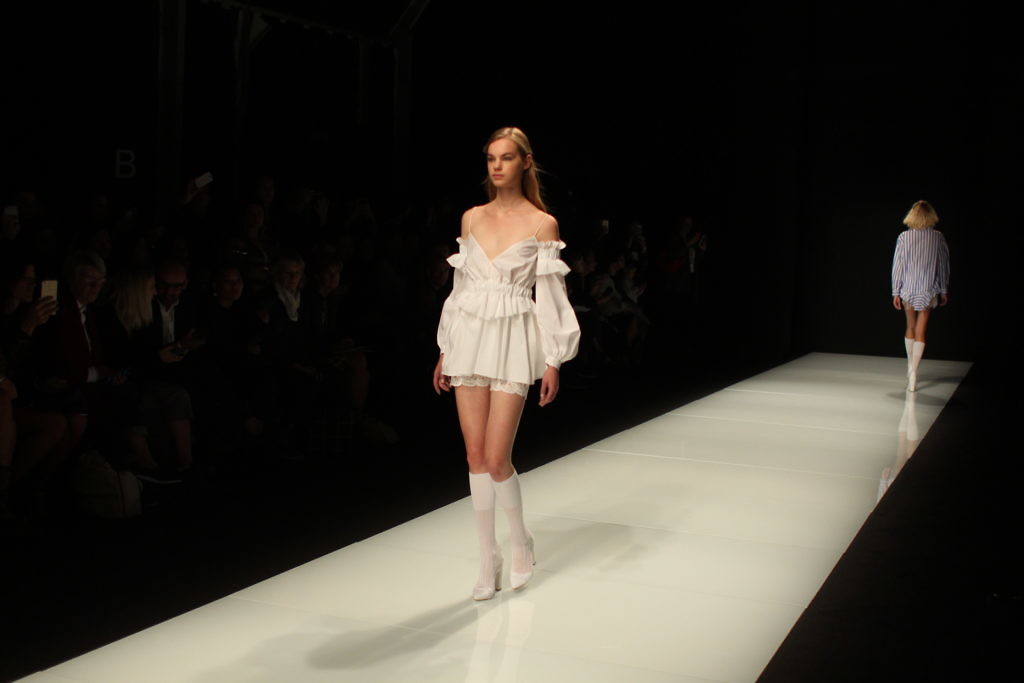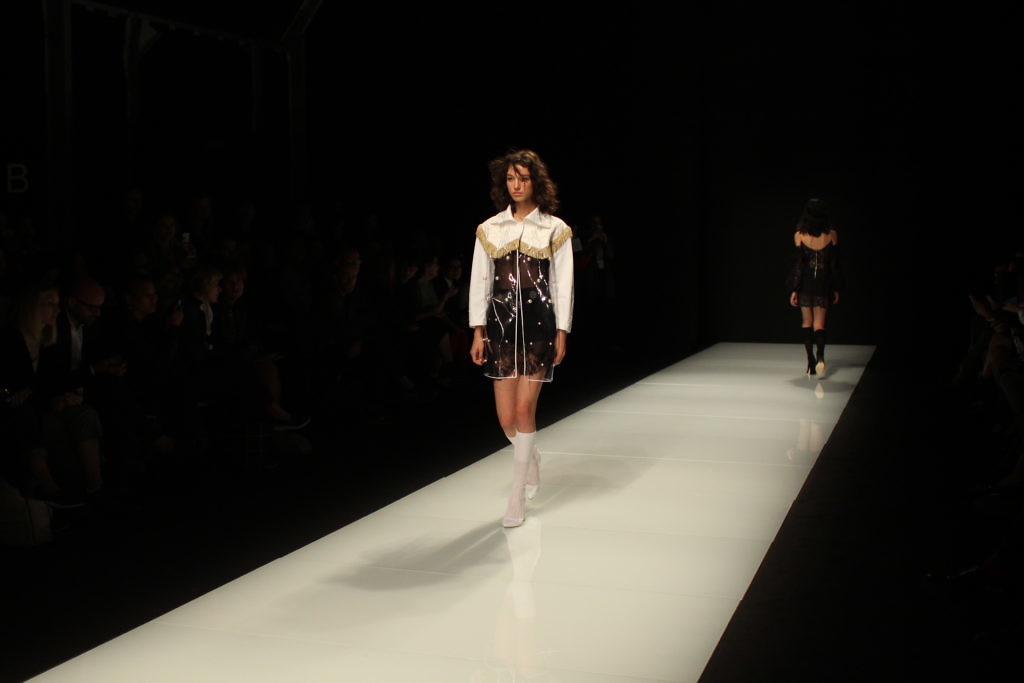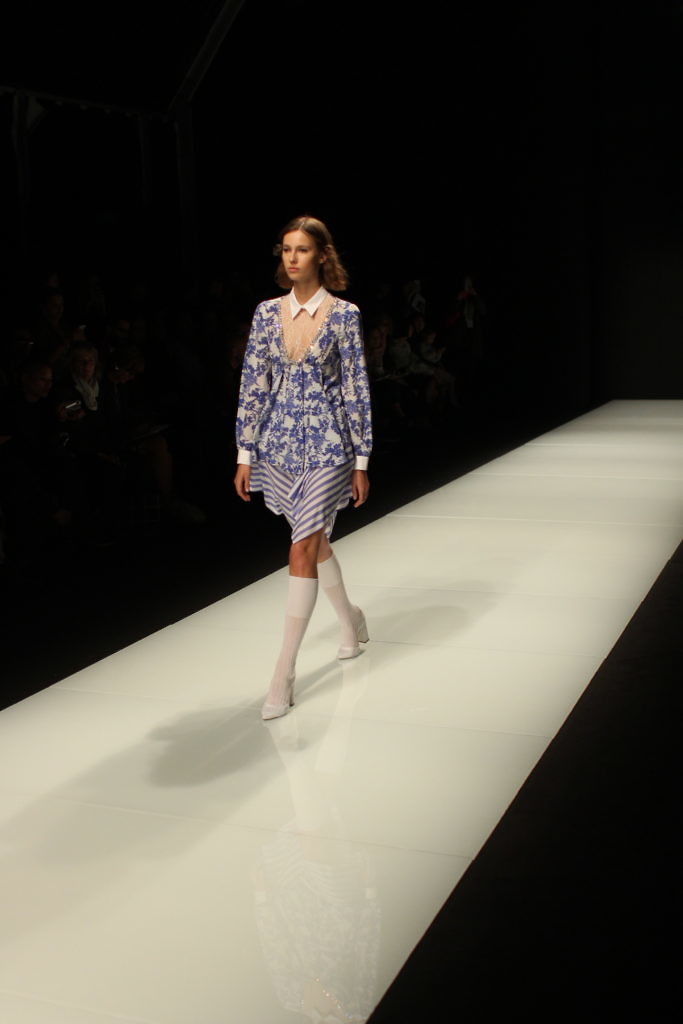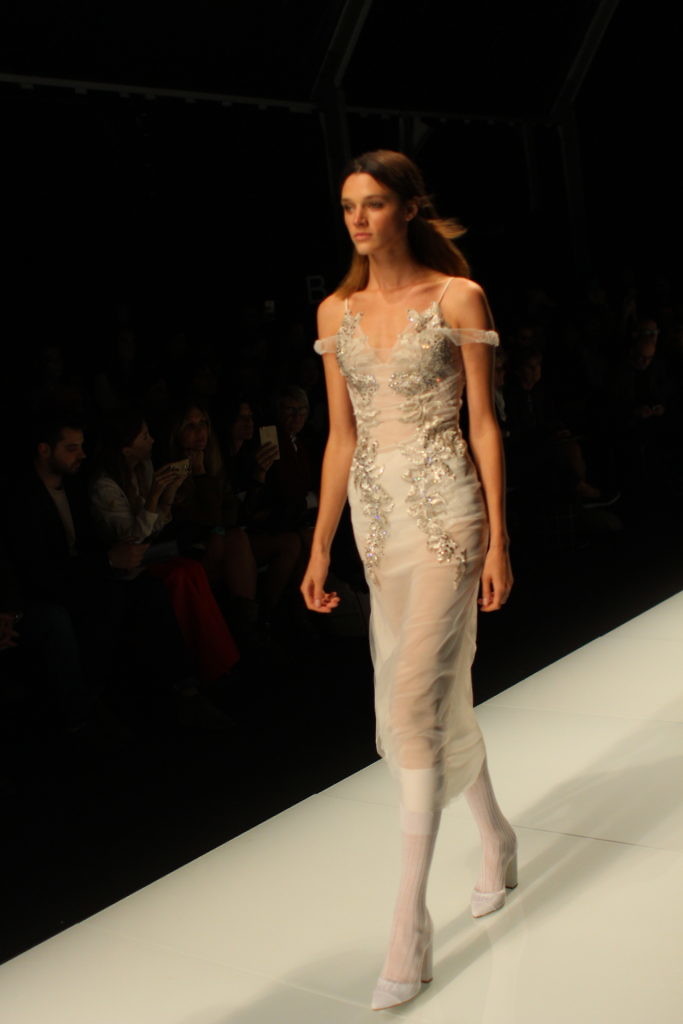 Francesco Scognamiglio ha presentato in occasione della Milano Moda Donna la sua collezione primavera/estate 2017. Ha sorpreso tutti con una linea di abbigliamento semplice e pulita, pensata per tre occasioni d'uso: la mattina, il tardo pomeriggio e la sera chic. Si tratta di una collezione che esplora la femminilità priva di orpelli, al limite del minimale.
La sfilata della nuova collezione Francesco Scognamiglio è aperta da una serie di look freschi e leggeri, caratterizzati da un fondo bianco latte e impreziositi da ramage e fiori in azzurro chiaro e scuro.
Ai vestiti più morbidi e con trame eleganti aggiunge, infatti, delle maxi felpe in bianco o grigio chiarissimo, righe verticali, utilizzate soprattutto su camicie mannish style ma anche su minidress arricchiti da volants.
Per gli aperitivi o per una serata easy chic Francesco Scognamiglio propone una serie di creazioni realizzate in jacquard, dove l'oro è il grande protagonista ed elementi scintillante, che rende tutto più glamour.
La sera si accende con una serie di abiti corti e in pizzo, che vantano anche una decorazione giocata sulle trasparenze. Ci sono maglie cropped asimmetriche e gonne velate. E ancora, si alternano completi dal sapore maschile e vestiti effetto tattoo con ricami silver.
MAKE UP CLINIQUE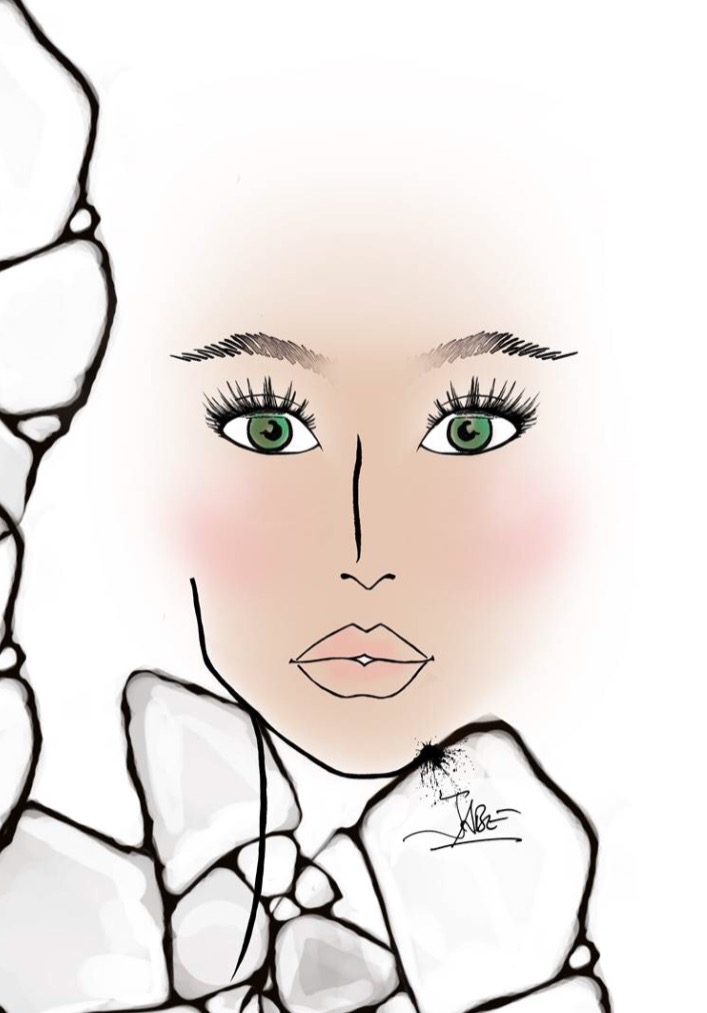 Step 1 : I prepare the skin
Liquid Facial Soap
Clarifying Lotion 2
Moisturizing lotion
Step 2 : Perfect skin
2 drops of Even Better foudation – 07 Vanilla – for all the face / Superbalanced Silk Foundation (depending on the skin type)
Airbrush concealer – 04 Neutral – to illuminate the dark circles
1 touch of Chubby in the nude (foundation stick) – 14 Voluptuous Vanilla – blended on the cheeks, to make the skin warmer
1 touch of Chubby stick – 02 Robust Rhubard- to give « Bonne mine » effect
A cloud of powder – 08 transparency neutral – in T Zone only
Step 3 : Eyes and lips
Palette 03 Morning Java – Color 1 – the clear one, just to illuminate the eyes in a natural way
Inside the eyes – Black pencil 01 – with an « after party » effect
Chubby Lash Fattening Mascara
1 drop of Treatment Oil on the lips with a little massage and after you put 1 little touch of Chubby in the nude (foundation stick) – 14 Voluptuous Vanilla – in the lips, to give a warmer lips sensation.
Step 4 : the final touch
2 drops of Treatment Oil on the cheeks will give you a natural and glam glow.