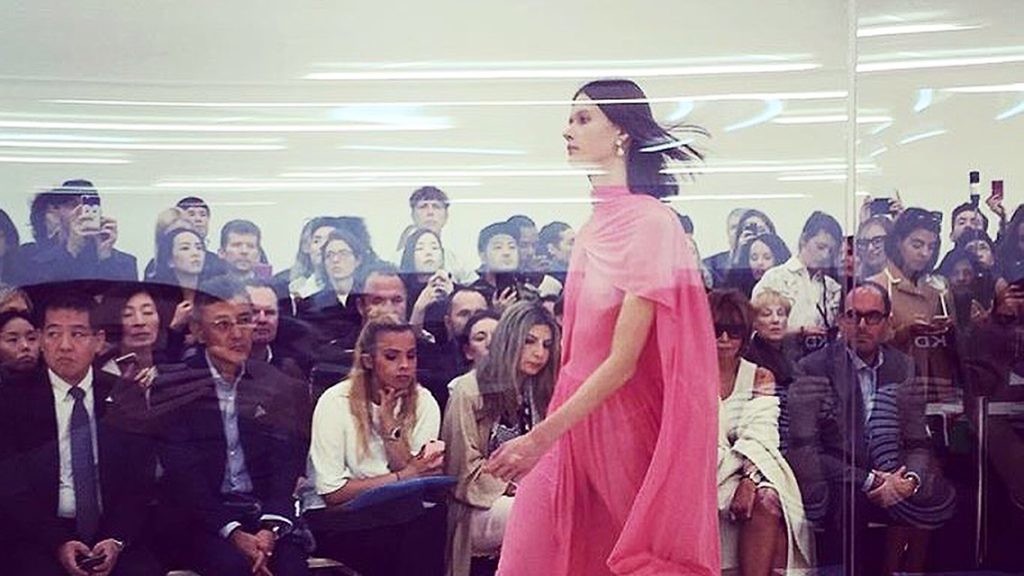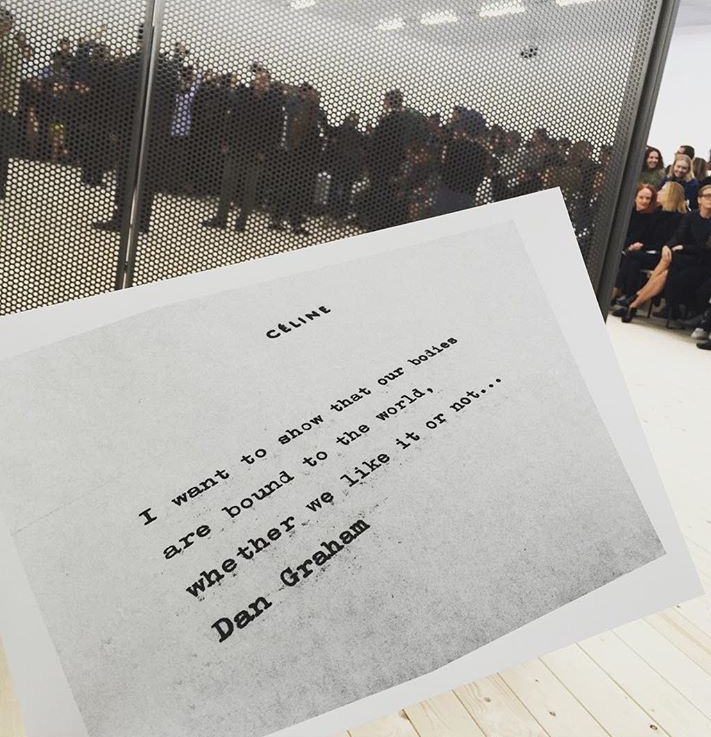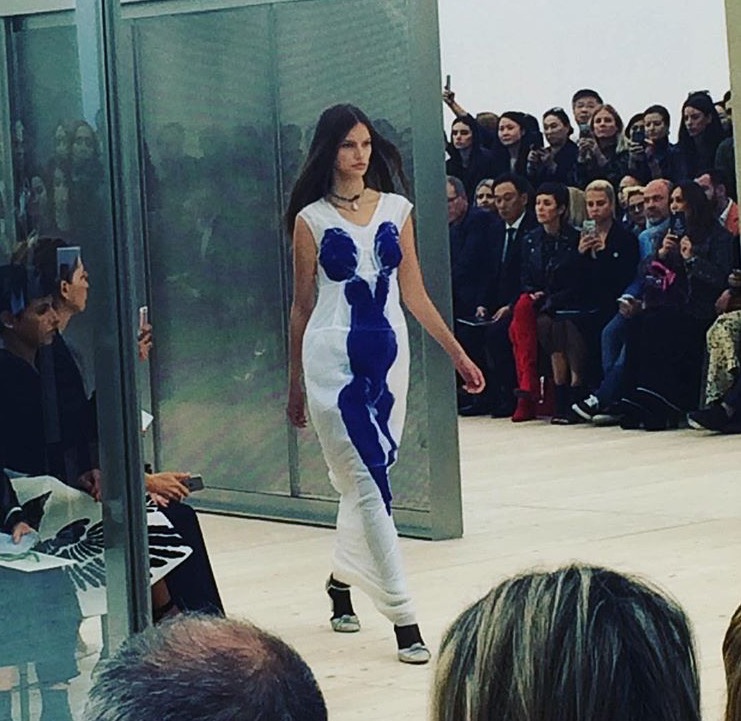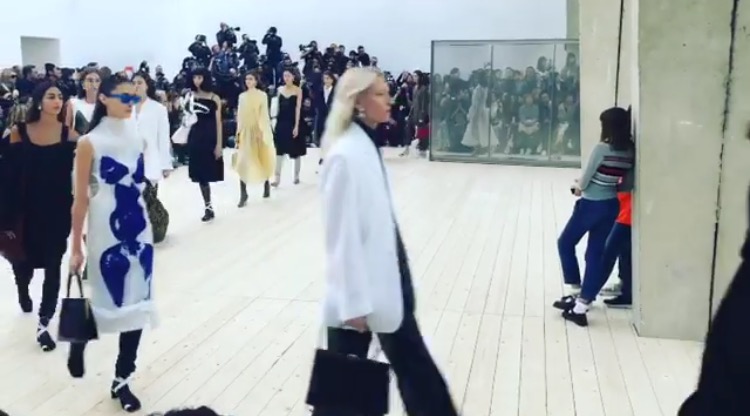 Sinuos glass turned the room into a detached yet sensual setting.
The installation by Dan Graham reinforced the conceptual aesthetic Phoebe Philo has imagined for her women in soft silhouettes. Always exuding signs of contrast. Oversize maxi bags and coats, borrowed from well built boyfriends.
Wisps of silk at the end of trousers to add movement. Transparent blue glasses and rope belts. A journey into the study of the artsy and the very body-concious. From faux bra tops in applique, embroidered like a spider's web. Painted body prints on dresses.
Leather skirts over lightweight skirts, knotted dresses and porthole shaped coats through to dresses with trailing hems transformed into capes. Seemingly romantic but reprimanded by the anti-conformist wearing two shoes in different colors: In her (different) shoes.